Breaking News
Palmyra Animal Hospital Loves Cats!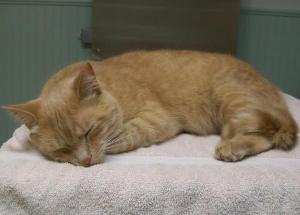 Your cat's health is important and he or she should be seen by a veterinarian at least once year (or twice a year for senior cats). We highly recommend bringing your cat in a sturdy, safe carrier to keep him or her safe during travels. If you do not have a carrier of your own, we have cat carriers our clients can borrow the day before an appointment.
On the other hand, if your cat has problems using to your own cat carrier, here are some tips to help.
For more information or if you have any questions about transporting your cat, please call us at (315) 597-4567. We look forward to meeting with you and your kitty!